27
/
Dec
2015
We spent the day in Portland itself.
Due to our late arrival the night previous, we left at 11AM and headed straight to Mt. Tabor. There is lots of free parking on the nearby residential streets and I could feel the Yaris struggling to climb the inclines as we neared the park on Mt. Tabor.
The park didn't have much of a view, but it did involve a lot of uphill climbing. The park has stairs, wide pathways, playgrounds and garbage cans – it's a complete urban oasis to bring a family and enjoy.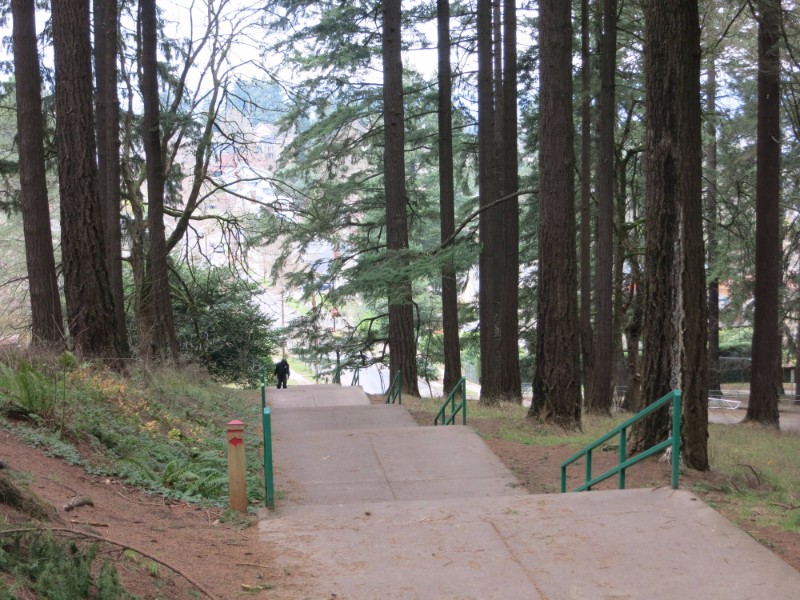 We continued on to Cartlandia, which wasn't very busy at all because of the drippy weather and weekday lunch times. Cartlandia is a park full of food trucks selling all sorts of innovative food inventions. We picked up food from the Korean fusion food truck (Koi Truck) as well as the Cheesesteak Nirvana which were both enjoyable. Still not entirely sure why we picked up Asian food in Portland, but nevertheless…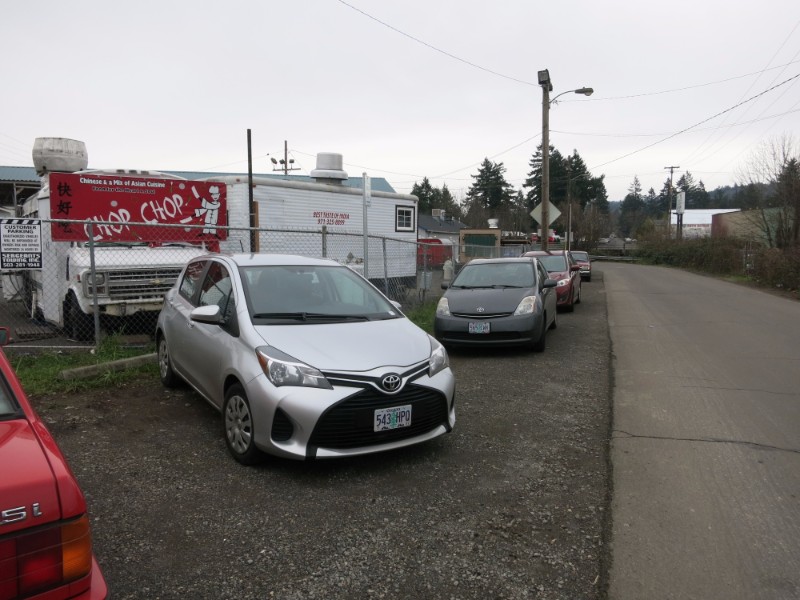 After we were satiated, we headed onward to downtown Portland. On the way, we hit Coava Coffee Roasters, a cafe set in an industrial era which Sherry (being the coffee expert) insists that the coffee is excellent.
Downtown Portland of course is not anywhere near as built up as our home city of Toronto. We visited Pioneer Square, and I dropped by a pop-up booth for an electric bike hoping to demo it, but unfortunately they couldn't because the ground was wet (don't worry, I later got to take a Revelo around the block back home in Toronto!).
We hit the Target and the Powell Bookstore, which I am told is the world's largest independent bookstore. They certainly had a large collection and a lot of customers browsing.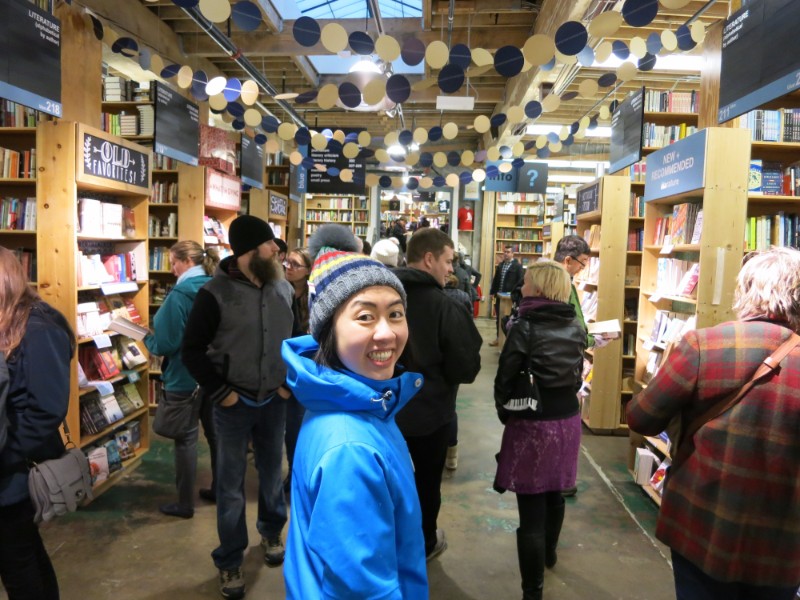 We returned to the car just as the street parking expired. Our next destination was Washington Park. On the drive there, we drove through along Hwy 26… through a tunnel… and surprise! We're back to snow-covered roads and hills. Climbing up the hill of fresh snow was difficult because cars ahead refused to go faster than a slow crawl. By the time we reached the top, we realized to our dismay that it was paid parking! However, nearby we found some free parking spaces on a narrow roadway, though it was very scary descending with the fresh, wet snow. Fortunately it wasn't cold enough to be ice…
We got out and hiked around.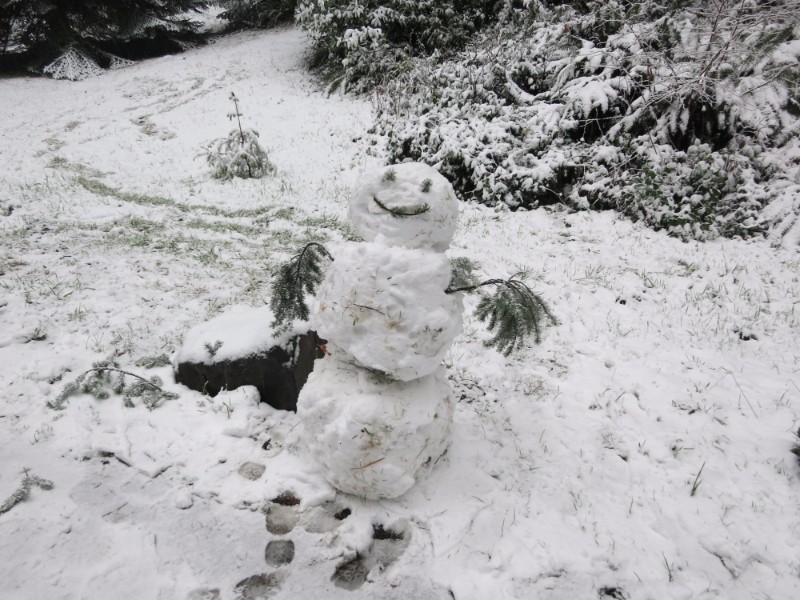 After a long walk, we got back into our car and safely made it out of snow-land and back to Portland for our next stop which Sherry had chosen long in advance.
Screen Door Restaurant is one of the best restaurants for southern cuisine in Portland and based on the length of the line, that was probably well-justified.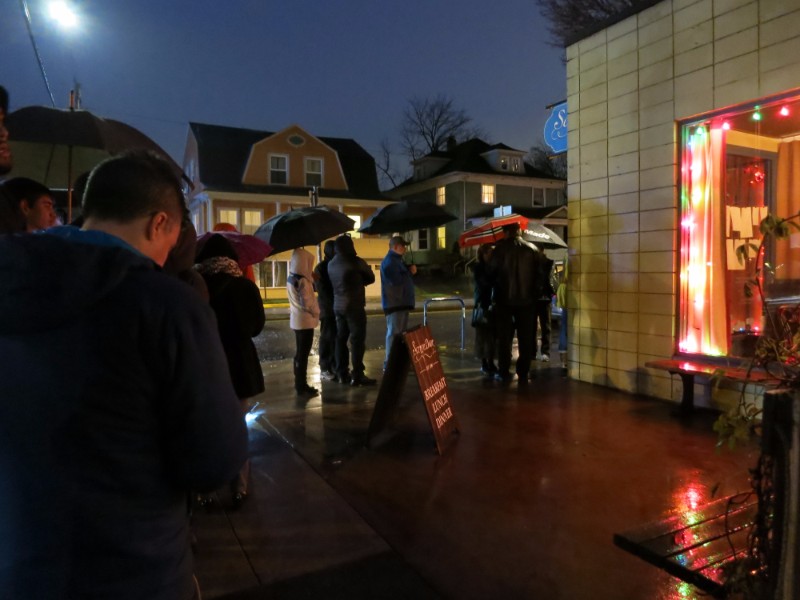 We arrived at 5:12pm (dinner opens at 5:30pm) but we were the last table to get into the first seating, so we were pretty fortunate especially as there were many large groups there (hint: arrive earlier, maybe 5pm!). We got the table right in front of the kitchen which let us see a lot of the great things going on in their kitchen.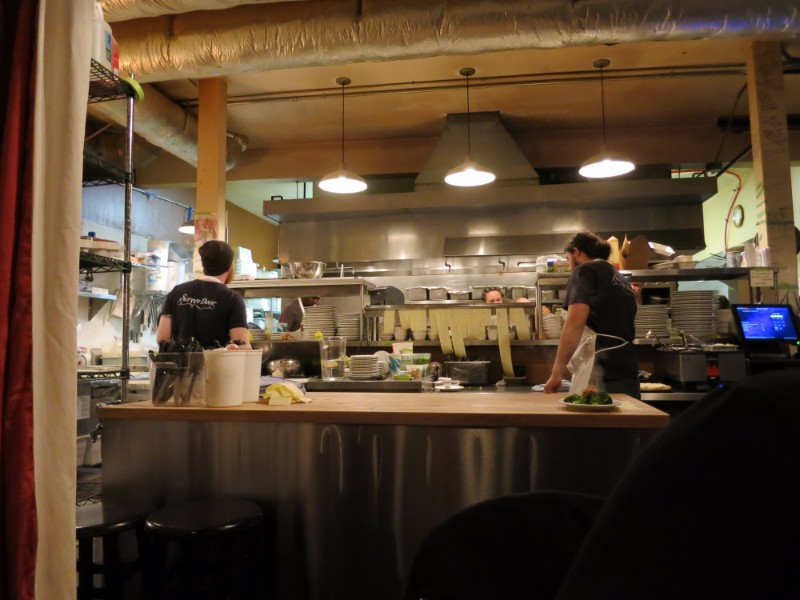 The menu had a number of choice selections, but Sherry's choice of fried chicken was the best dish that we had, and the one that I'll forever remember. Crispy, light, seasoned batter covering a juicy, tender chicken breast. 11⁄10.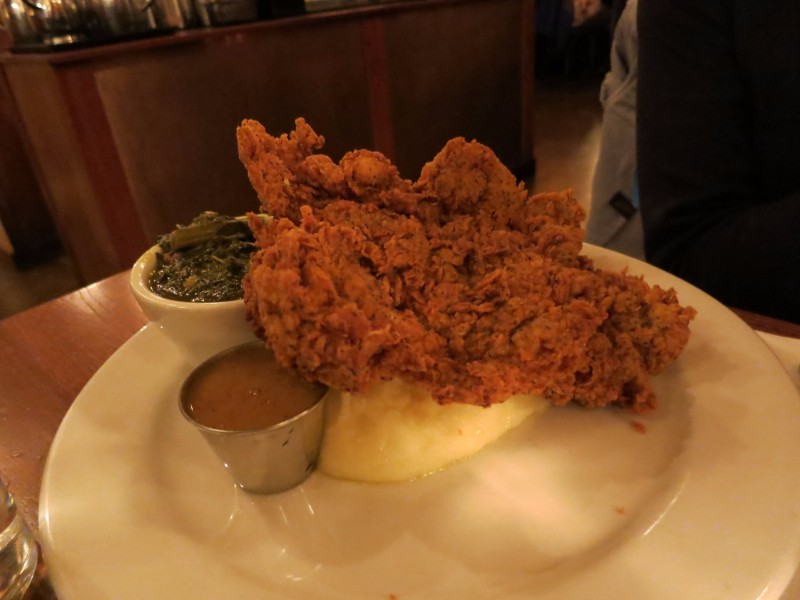 We caught a picture of the Portland, Oregon sign on the bridge… there was free parking on the road just West past the sign near a homeless shelter.
Then, we dropped by the nearby Voodoo doughnuts location for an early evening snack.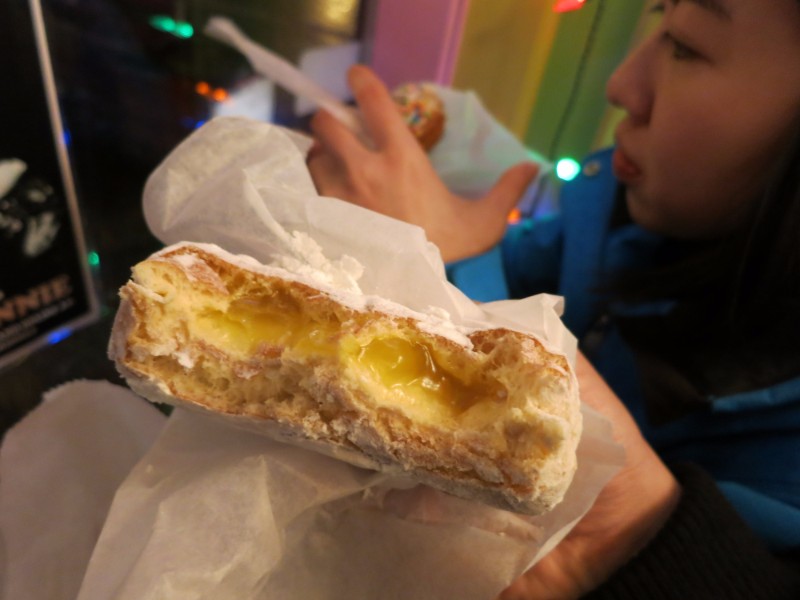 We were back in our hotel room at Days Inn Clackamas by 930pm. Long day ahead of us for tomorrow!